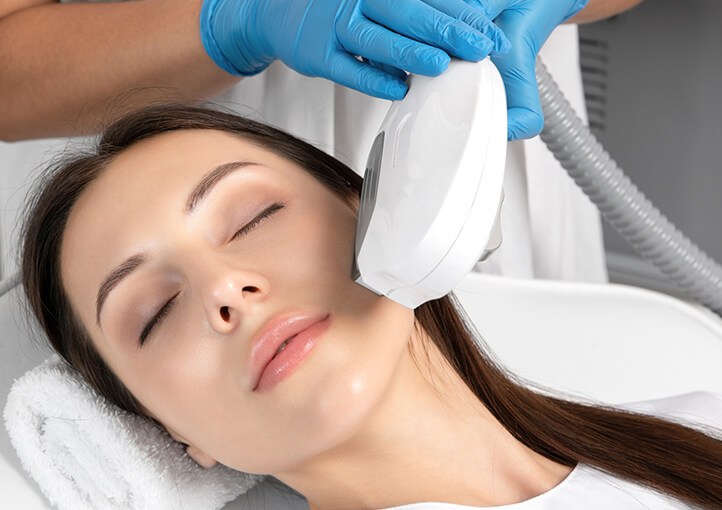 Restore Your Youth
Photorejuvenation Services
Reveal a beautiful, smooth, and seamless finish to your skin with our photorejuvenation services. Using lasers or pulsed light, this treatment helps to remove the effects of aging and help your skin glow.
CO2 Laser Skin Resurfacing
Our newest version of CO2 laser resurfacing uses very short pulsed light energy to remove thin layers of skin with minimal heat damage. This method has been used for years to treat different skin issues including wrinkles, scars, enlarged oil glands on the nose and more.
Glow Skin Peel
After removing skin peels, fresh skin regenerates without imperfections, lines and wrinkles. Ideal for both men and women who want to address any of a number of cosmetic imperfections, including irregularities in skin tone, fine lines, sun damage, wrinkles and enlarged pores.
Dermaplaning Facial Procedure
Dermaplanning is a simple and safe procedure for exfoliating the epidermis and ridding the dead skin cells. Our gentle services produce immediate results of even skin texture and tone without using any surgery and anesthetic.
Service Pairings
All of our services can be paired with another to gain additional benefits. Timelines are set between services for the best results. Consult our experts to customize your beauty plan to bring radiance and balance to your skin.
Why choose Skiin?
Follows all CDC guidelines being committed to your safety
Most experienced skin health experts in the industry
Committed to continuous education with some of the worlds finest doctors
Recipient of Medical Aesthetics magazine as the best loyalty program
Board-certified plastic surgeon on-premise