Real Hydrafacial Results

Botox is a Proven & Effective Solution to Hyperhidrosis
At Skiin Anti-Aging Lounge, we provide Botox injections to treat hyperhidrosis. Botox is a proven and effective hyperhidrosis treatment for your hands, feet, underarms and face. Botox stops excessive sweating by blocking the release of nerve signals responsible for activating your sweat glands. You can reduce your hyperhidrosis symptoms by up to 85% by getting Botox injections at Skiin. an Anti-Wrinkle Botox Competitor
The FDA has approved Daxxify by Revance, a new injectable medicine for smoothing facial wrinkles in adults. Daxxify is in the same class of medicines as Botox, Dysport, Xeomin, and Jeuveau, but may be more effective in reducing wrinkles for longer periods of time. In clinical trials, 80% of participants had little or no visible facial wrinkles after four months of using Daxxify, and half still had little evidence of wrinkles after six months. Dermatologists believe Daxxify will change the market for neuromodulators.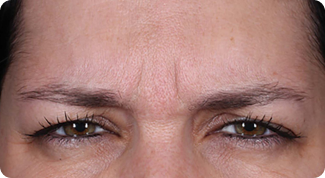 Before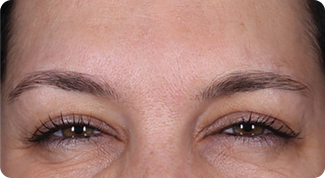 2 Weeks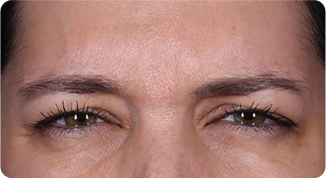 6 Months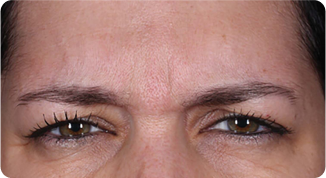 9 Months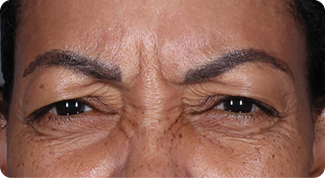 Before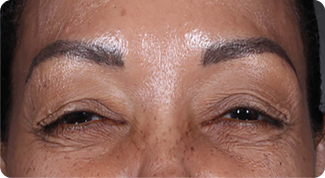 2 Weeks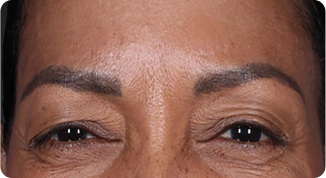 6 Months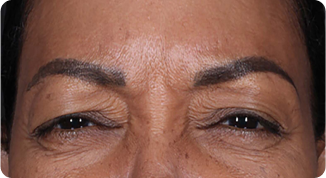 9 Months
What causes Hyperhidrosis?
Primary Focal Hyperhidrosis is the most common form of hyperhidrosis and often has no identifiable cause. People who have Primary Focal Hyperhidrosis are often otherwise healthy and may be genetically predisposed to excessive sweating.
Secondary Hyperhidrosis is excessive sweating caused by an underlying medical condition. Possible causes of Secondary Hyperhidrosis include hyperthyroidism, diabetes, menopause, obesity and heart disease, medications such as antidepressants, antipsychotics and blood pressure medications and hormonal imbalances or changes during pregnancy or menopause.
Symptoms of Hyperhidrosis:
You may have Hyperhidrosis if you experience:

Excessive sweating: The #1 symptom of hyperhidrosis is sweating beyond what is considered normal for your circumstances or physical exertion levels. You may notice excessive sweating in specific areas such as your underarms, palms, feet, face or groin.
Frequent Sweating Episodes: People with hyperhidrosis often experience frequent periods of excessive sweating in non-strenuous or cool conditions.
Skin Discoloration or Pruning: Prolonged sweating can sometimes result in discoloration and wrinkling in the affected areas.
Increased Body Odor: Excessive sweating can contribute to increased body odor in areas with a higher concentration of sweat glands, such as the underarms.
Tips for Tackling Hyperhidrosis Without Injections:
Looking for non-invasive hyperhidrosis treatments? There are several alternatives to Botox to treat your hyperhidrosis.
Antiperspirants: Over-the-counter or prescription-strength antiperspirants containing aluminum chloride can be applied to affected areas to help reduce hyperhidrosis.
Prescription Medications: Topical medications, anticholinergic drugs or glycopyrrolate can be applied to localized areas of the body or taken orally to inhibit sweat production.
Lontophoresis: A non-invasive procedure in which a mild electrical current is directed through the hands or feet to temporarily block sweat glands.
If you have questions about pursuing Botox treatment for your hyperhidrosis, or to schedule a consultation, call Skiin! We're here to answer questions about all your skincare needs.