Real Hydrafacial Results

Get Rid of Your Cellulite at Skiin!
Cellulite can have a real impact on our overall confidence. If you find yourself hiding your body with long pants, long skirts and skirted swimsuits, you're not alone. In fact, around 90% of women and 10% of men suffer from cellulite. At Skiin Anti-Aging Lounge, your confidence and comfort are our priorities. Our skincare experts are here to give you the smooth, glowing skin you deserve. Find your cellulite solution at Skiin!
Clinical Treatments for Cellulite
Several clinical treatments can be effective in temporarily reducing the appearance of cellulite.
At Skiin, we offer Exilis for cellulite reduction. Exilis is an excellent opportunity for patients seeking fat reduction, wrinkle reduction and skin tightening along with cellulite reduction. Exilis is a non-invasive, zero-downtime treatment powered by monopolar radiofrequency energy waves to heat layers of the skin and encourage collagen production. For many patients, Exilis has been proven to temporarily reduce bothersome cellulite. an Anti-Wrinkle Botox Competitor
The FDA has approved Daxxify by Revance, a new injectable medicine for smoothing facial wrinkles in adults. Daxxify is in the same class of medicines as Botox, Dysport, Xeomin, and Jeuveau, but may be more effective in reducing wrinkles for longer periods of time. In clinical trials, 80% of participants had little or no visible facial wrinkles after four months of using Daxxify, and half still had little evidence of wrinkles after six months. Dermatologists believe Daxxify will change the market for neuromodulators.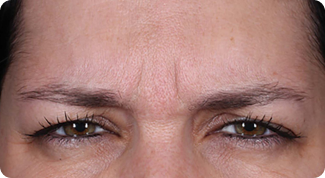 Before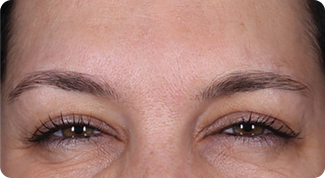 2 Weeks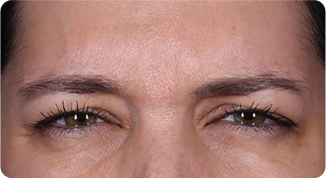 6 Months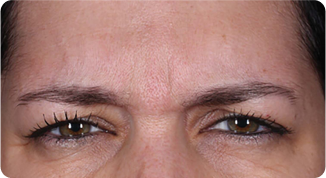 9 Months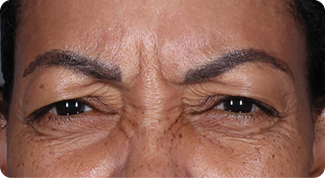 Before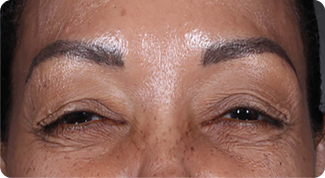 2 Weeks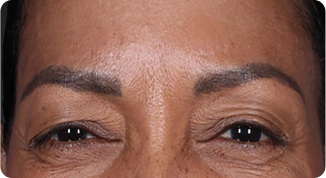 6 Months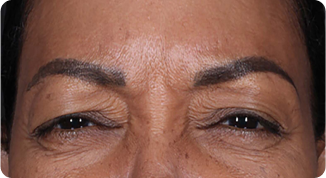 9 Months
Symptoms and Causes of Cellulite
Cellulite is a collection of fat beneath the skin that places pressure on connective tissue, creating a lumpy, dimpled appearance in the skin. Cellulite is most commonly found in the legs, buttocks, and sometimes the arms. The exact cause of cellulite is unknown. It is thought that more women suffer from cellulite than men due to hormones and the fibrous structures in the connective tissues.
While people of all ages may present with cellulite, weight gain, poor circulation, collagen loss and inflammation can make cellulite worse. Genetics and skin structure can also play a role in your likeliness to develop cellulite. Maintaining an active, healthy lifestyle can help keep cellulite at bay.
At-Home Remedies for Cellulite Removal

Though there are no proven at-home remedies for cellulite, a few methods may help you decrease the appearance of cellulite temporarily:
Dry Brushing
Walking, biking, and running to increase blood flow
Minimizing carbohydrates, sugars and fried foods
Supplementing with Ginkgo biloba, which is said to increase blood flow
Moisturizing with grapeseed oil, which is said to boost circulation
Cupping
Using lotions or creams to reduce the appearance of cellulite
Talk with your doctor before using supplements, and if you choose to engage in cupping at home, do so with caution.
The experienced team at Skiin is ready to answer all your questions about cellulite and bring you confidence with visibly effective results. Call us now to get one step closer to cellulite-free skin!
Why choose Skiin?
Follows all CDC guidelines being committed to your safety
Most experienced skin health experts in the industry
Committed to continuous education with some of the worlds finest doctors
Recipient of Medical Aesthetics magazine as the best loyalty program
Board-certified plastic surgeon on-premise