Real Hydrafacial Results

Professional Hyperpigmentation Treatments in Waukesha
Skiin Anti-Aging Lounge is here to give you glowing, younger looking skin and help you leave your age spots behind! Our top-of-the-line treatments for hyperpigmentation get you fast results without inconvenient downtime or unwanted side effects.
IPL Therapy
Intense Pulsed Light (IPL) Therapy is our most recommended hyperpigmentation treatment. IPL is non-invasive and uses wavelengths of light to even out skin tone and remove the appearance of sunspots and hyperpigmentation. With our IPL treatment, you will experience little to no discomfort and can get right back to your busy day as normal.
CO2 Laser Resurfacing
Our laser resurfacing treatment involves removing dead and dry layers of skin to promote collagen production. The CO2 laser delivers short pulsed light energy with scanning technology to treat your skin without heat damage. Laser treatments are effective in reducing the visibility of dark spots and evening out your skin tone.
Chemical Peels
Chemical Peels are effective and reliable solutions for reducing hyperpigmentation. Peels bring healthy, revitalized skin to the surface by gently removing the top layer of dead, dull skin. Peels are known for their tried-and-true results of reducing dark spots and evening out skin tone.
Skiin has the Hyperpigmentation Treatments You've Been Waiting For. Schedule Today! an Anti-Wrinkle Botox Competitor
The FDA has approved Daxxify by Revance, a new injectable medicine for smoothing facial wrinkles in adults. Daxxify is in the same class of medicines as Botox, Dysport, Xeomin, and Jeuveau, but may be more effective in reducing wrinkles for longer periods of time. In clinical trials, 80% of participants had little or no visible facial wrinkles after four months of using Daxxify, and half still had little evidence of wrinkles after six months. Dermatologists believe Daxxify will change the market for neuromodulators.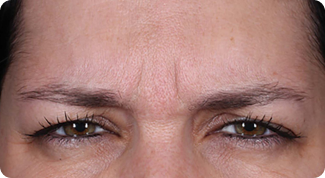 Before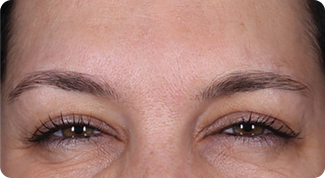 2 Weeks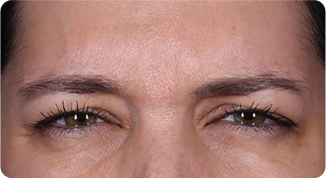 6 Months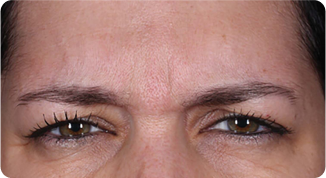 9 Months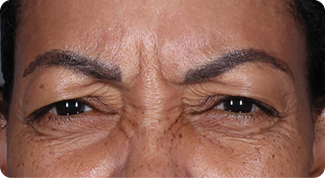 Before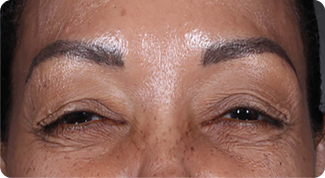 2 Weeks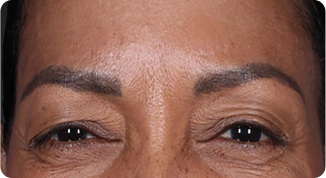 6 Months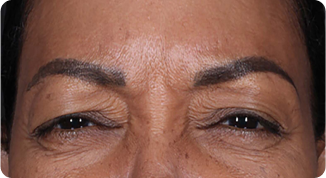 9 Months
What does Hyperpigmentation look like?
Hyperpigmentation can take many different forms, and it is characterized by uneven skin tone of varying degrees. Hyperpigmentation sometimes creates sporadic dark patches or spots, making the skin appear patchy.
A specific type of hyperpigmentation called Melasma is often triggered by hormonal changes and is identified by brown or gray-brown patches. Older individuals may experience flat, brown age spots on areas frequently exposed to the sun.
Common causes of Hyperpigmentation:
Hyperpigmentation can be caused by:
Sun Exposure: Excessive exposure to the sun's UV rays stimulates melanin production and can result in dark spots or uneven skin tone
Hormonal Changes: Fluctuations in hormones during pregnancy or menopause may trigger hyperpigmentation
Age: Natural aging processes can increase melanin activity and result in age spots
Hormonal Disorders: Disorders such as Addison's disease or thyroid imbalances can affect melanin production
How to Treat Hyperpigmentation at Home

If you're curious about addressing your hyperpigmentation naturally at home, consider:
Aloe Vera: Aloe contains naturally brightening compounds called aloin and aloesin, which can lighten hyperpigmentation when applied topically over time
Fresh Lemon Juice: Lemons contain vitamin C, which naturally lightens skin and inhibits melanin synthesis, so a bit of fresh lemon juice to spots on a regular basis can be an effective and natural treatment for hyperpigmentation
Turmeric Extract Creams: Turmeric inhibits melanin production- creams with turmeric in them can help reduce dark spots and even out skin tone over time
Always do a patch test first to check for any sensitivity or adverse reactions your skin may develop.
Although some find success with natural at-home remedies, seeking professional skincare services is the safest and most effective way to treat hyperpigmentation. Call or book online to get clear, even skin today!
Why choose Skiin?

Follows all CDC guidelines being committed to your safety
Most experienced skin health experts in the industry
Committed to continuous education with some of the worlds finest doctors
Recipient of Medical Aesthetics magazine as the best loyalty program
Board-certified plastic surgeon on-premise