Real Hydrafacial Results

Professional Laser Hair Removal in Waukesha
Stop wasting your time and money chasing after unwanted facial and body hair day after day! Our team at Skiin has lasting laser hair removal solutions. Laser hair removal is suitable for every hair and skin type.
Treatments for Excess Hair Removal
Both temporary and permanent solutions are available to remove excess and unwanted body and facial hair. Laser hair removal, which slows, thins and lightens hair growth over time, is preferred over other hair removal methods due to its accessibility, proven effectiveness and lasting results. Other professional treatments for excess hair removal include:
Electrolysis

FDA-approved procedure performed by inserting a probe with an electric current into the hair follicle
Damages the hair follicle to the point of stopping hair growth completely

Waxing

Hair removal from the root with hot or cold wax
Maintenance and prepping of the skin are required
At Skiin, we use state-of-the-art technology for your laser hair removal, giving you the benefits of minimal discomfort and better, longer-lasting results. Our laser hair removal services are a cost-effective and time-saving alternative to waxing. With our Skiinsider membership, you'll save even more. an Anti-Wrinkle Botox Competitor
The FDA has approved Daxxify by Revance, a new injectable medicine for smoothing facial wrinkles in adults. Daxxify is in the same class of medicines as Botox, Dysport, Xeomin, and Jeuveau, but may be more effective in reducing wrinkles for longer periods of time. In clinical trials, 80% of participants had little or no visible facial wrinkles after four months of using Daxxify, and half still had little evidence of wrinkles after six months. Dermatologists believe Daxxify will change the market for neuromodulators.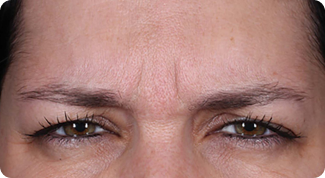 Before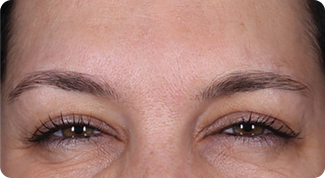 2 Weeks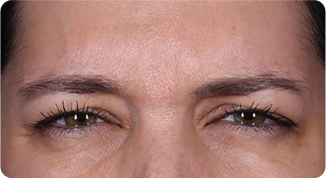 6 Months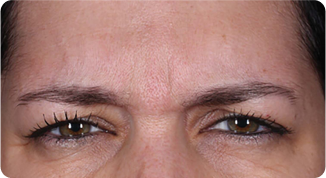 9 Months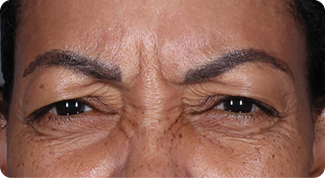 Before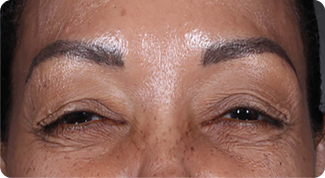 2 Weeks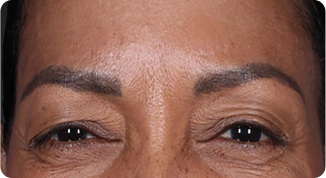 6 Months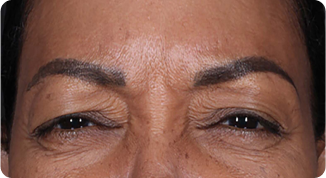 9 Months
Causes of Unwanted Facial Hair
Unwanted facial hair can be annoying, embarrassing and even alarming. Dark or prominent facial hair can be genetic for women, and it can also be a sign of an underlying condition.
Potential causes for unwanted facial hair (Hirsutism) are:
Abnormal hormone levels, sometimes associated with Polycystic Ovarian Syndrome
High BMI
Steroid Use and Cushing's Syndrome
Acromegaly (over-production of hormones in the pituitary gland)
Our team at Skiin respects your privacy and provides professional, discreet hair removal services. If you are experiencing new or unusual hair growth on your face or on other parts of your body, we recommend speaking with your doctor or dermatologist prior to seeking treatment for hair removal.
At-Home Remedies for Unwanted Body and Facial Hair
If you prefer to manage your unwanted body and facial hair at home, popular at-home hair removal methods include:
Shaving - be sure to use a gentle and hydrating shaving cream to prevent cuts, knicks and razor burn, and use a high-quality razor in good condition.
Tweezing - for a single hair here or there, pull unwanted hairs out in the same direction the hair grows.
Depilatories (hair removal creams) - choose a gentle cream that doesn't burn or itch. Read the directions carefully and test the cream on a small patch of skin first.
The main downsides of shaving, tweezing and using hair removal creams are time, maintenance and the constant risk of ingrown hairs.

Forget about the constant battle against unwanted hair. Skiin gives you lasting results and makes hair removal a breeze! Call or book online today.
Why choose Skiin?
Follows all CDC guidelines being committed to your safety
Most experienced skin health experts in the industry
Committed to continuous education with some of the worlds finest doctors
Recipient of Medical Aesthetics magazine as the best loyalty program
Board-certified plastic surgeon on-premise