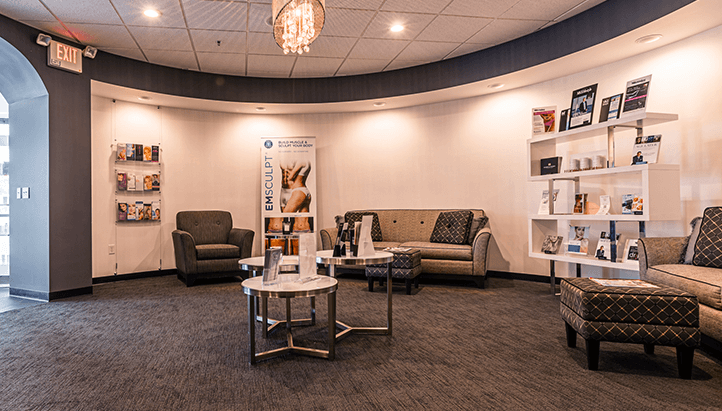 Comprehensive, Committed Care
Our team is committed to advanced education and customer service with years of experience in medical skin care and restorative aging. We will provide detailed service and a home care plan to support all of your skin and body care needs.
State-of-the-Art Anti-Aging Lounge
Board-certified Plastic Surgeon
100+ Combined Years of Experience
CoolSculpting Training Facility
Best Loyalty Program Winner
What we do
Skiin offers a variety of services including Facials, Chemical Peels, Surgical, CoolSculpting, and more.
Brand New Lounge Expansion
We recently expanded and renovated to increase our overall square footage to 8000. We have many more treatment rooms and are ready to serve all our clients more quickly.
Board-certified Plastic Surgeon
Dr. Alex Colque was born and raised in Waukesha and is a fully trained, board-certified plastic surgeon. He is known for his excellent technical skills and his dedication to his patients. He applies his talent, training and aesthetic eye to provide his patients with the best possible result, and is proud to bring his experience and extensive training to serve the communities in his hometown of Waukesha and the greater Milwaukee area.
State-of-the-Art Facility
Skiin anti-aging lounge is known for our team of experienced medical aestheticians, nurses, and board-certified plastic surgeons. With over 100 years of combined experience, Skiin is host to a variety of advanced medical, preventative and restorative skincare programs. We were selected and won the 2015 Medical Aesthetics Award of Excellence for our Skiinsider Membership Program. Under the direction of Dr. Alex Colque, a board-certified plastic surgeon, we have also become CoolSculpting's first advanced education facility in the nation providing the most comprehensive treatment to transformation programs for our patients. Enjoy our 8,000-square-foot lounge for your next private event.
Wisconsin's Only Coolsculpting Training Facility
Skiin is the 1st and only CoolSculpting advanced education center in the Nation. Under the direction of board-certified plastic surgeon Dr. Alex Colque, our team is committed to customer service with years of experience in medical skin care and restorative aging. It's not about what you lose. It's what you gain.
BBB Accredited Business
Skiin is proud to be accredited by the Better Business Bureau as a trusted medical spa providing custom cosmetic, surgical and non-surgical procedures to Waukesha and Milwaukee area women, men, and teens.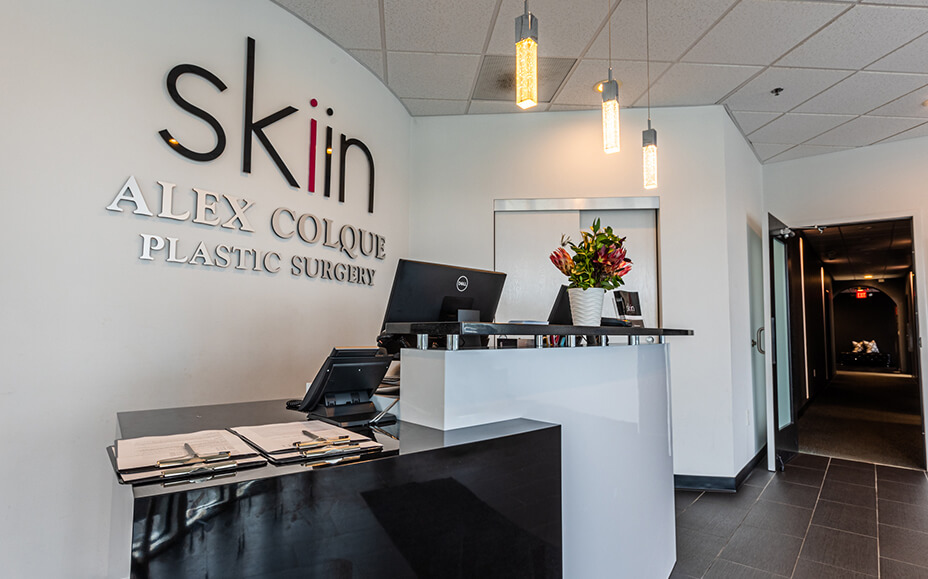 Why choose Skiin?
Follows all CDC guidelines being committed to your safety
Most experienced skin health experts in the industry
Committed to continuous education with some of the worlds finest doctors
Recipient of Medical Aesthetics magazine as the best loyalty program
Board-certified plastic surgeon on-premise