Real Hydrafacial Results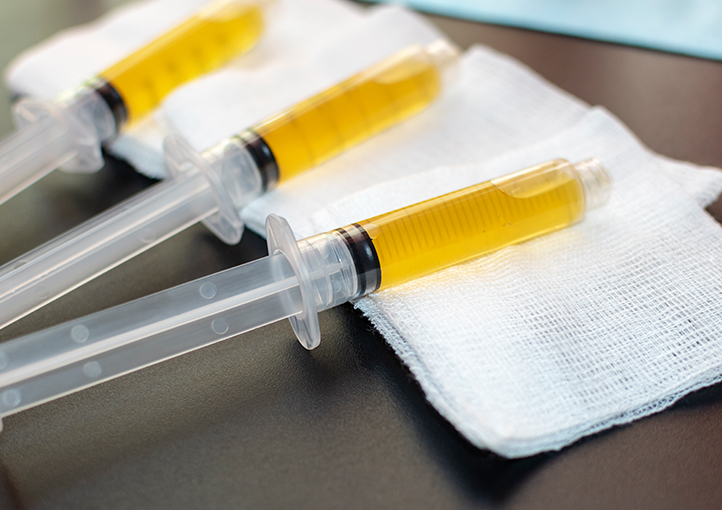 Plasma Therapy Services
What is PRP?
A small amount of blood is drawn from you and placed in a sterile tube that is spun down in a centrifuge to separate the different components of the blood. Red and white blood cells are divided from the platelets and the plasma (the clear fluid). This plasma contains a higher than normal number of platelets and is called platelet-rich plasma (PRP). Platelets help tissue to heal and grow new cells.
The PRP that is penetrated into the skin through micro-needling, acts as a matrix that promotes your own collagen to grow as it regenerates tissue and increases blood flow to naturally smooth, tighten, brighten, and oxygenate the skin. The result? Softer, smoother, and more supple skin with increased elasticity and hydration levels.
Benefits of PRP Facials
PRP treatments offer long-lasting results which are present immediately after the treatment and increase with additional treatments. Our platelet-rich plasma treatment is administered through four treatment sessions with four weeks between treatments. Platelet-rich plasma can be used to treat a variety of skin conditions such as:
Wrinkles
Rosacea
Acne Scarring
Hyperpigmentation
Elastosis
Dull complexion
Better Skin with PRP Treatment
The goal of PRP facial rejuvenation is to improve skin tone and texture, tighten skin, soften lines and pores. Results begin to show immediately and increase over time. Initially, four treatment sessions are recommended at four weeks apart, to achieve the best outcome. Maintenance is scheduled as needed following the first four treatments.
Service Pricing
PRP
| | |
| --- | --- |
| PRP Induction Treatment (4) | $2,400+ / $3,000+ |
Why choose Skiin?

Follows all CDC guidelines being committed to your safety
Most experienced skin health experts in the industry
Committed to continuous education with some of the worlds finest doctors
Recipient of Medical Aesthetics magazine as the best loyalty program
Board-certified plastic surgeon on-premise