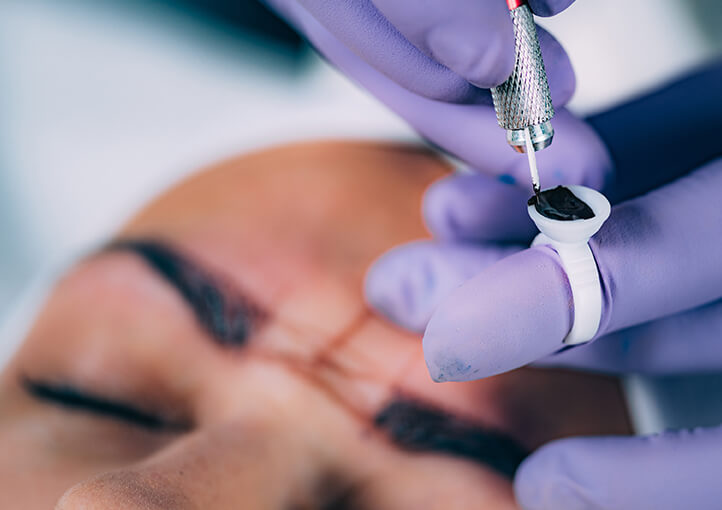 What Is Microblading?
At Skiin we specialize in the Phibrow technique, this provides a more natural approach with individual feather strokes based on each individual face. PhiBrows is a manual, semi-permanent technique of hyper-realistic eyebrow drawing in which the shape of eyebrows is calculated according to facial morphology and golden proportion.
The color will fade by up to 40% as it heals. No downtime is required after microblading procedure. It takes approximately 7-14 days for the brows to heal over, and about 1 month for the color to fully set in.
Unlike permanent makeup brow treatment, microblading technique involves drawing individual, crisp hair strokes that are more natural-looking. Compared to hairstroke technique performed with PMU machine, microblading strokes heal a lot thinner and crisper and do not blur.
How long does it last?
It can last up to 2 years, depending on your lifestyle. A touch-up is recommended every 6-9 months.
Does microblading hurt?
It doesn't hurt as such, it is more a sensation. The process itself is not painful thanks to the numbing ointment that is applied.
Microblading aftercare
Follow these steps to properly take care of your skin after microblading.
Avoid getting the area wet for up to 10 days, which includes keeping your face dry during a shower.
Don't wear makeup for at least a week.
Don't pick at scabs, tug, or itch the eyebrow area.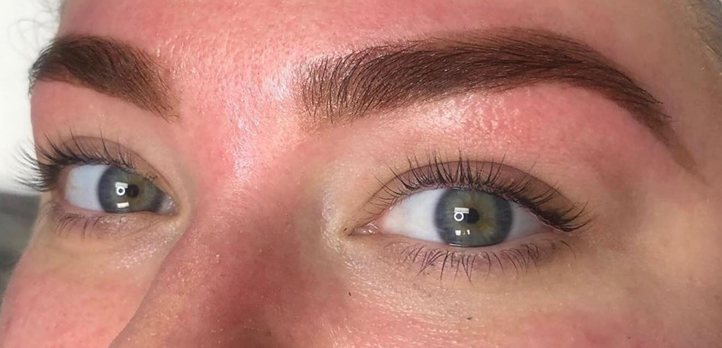 Collagen lash lift
A lash lift curls your natural lash, making them appear fuller and longer while keeping them healthy and hydrated. A lash lift is ideal for someone who doesn't want to keep up with the maintenance of traditional lash extensions.
Say bye-bye to mascara because your lashes will be tinted as well.
A lash lift can last up to 6-8 weeks.
Why choose Skiin?
Follows all CDC guidelines being committed to your safety
Most experienced skin health experts in the industry
Committed to continuous education with some of the worlds finest doctors
Recipient of Medical Aesthetics magazine as the best loyalty program
Board-certified plastic surgeon on-premise